$0.00
donated of
$200,000.00
goal
What is a Child-friendly Space?
Child-friendly spaces (CSFs) are safe places we set up for children in affected communities. These spaces are designed to help children return to their normal lives by offering them professional support, fun activities and non-formal education.
Children in areas where no other protection services are available can visit our Child-friendly Spaces where they will receive community-organized, structured activities in a safe, child-friendly and stimulating environment.
Hurras currently operates 387 child-friendly spaces within two provinces in Syria. The total number of spaces is expected to reach 400 by the end of 2018.
How do they benefit children?
Child-friendly Spaces are used by HRS as a first response to children's needs, and as an entry point for working with affected communities.
Child-friendly Spaces offer many benefits to children:
Various fun activities such as story-reading, games, singing, and painting.
A safe place where children can express their feelings of fear or loss, through creative play and social interaction.
Receive basic, non-formal education that helps to restore a sense of normality and continuity.
Creative activities are designed to help children acquire relevant skills and life-saving protection awareness.
Children receive professional psycho-social support.
Community-organized activities support children resilience.
Raise community awareness about the protection and wellbeing of all children.
When imbedded in schools, Child-friendly Spaces serve as a bridge to early recovery and long-term support for vulnerable children within the education system. They help bring children back to schools and address their specific needs.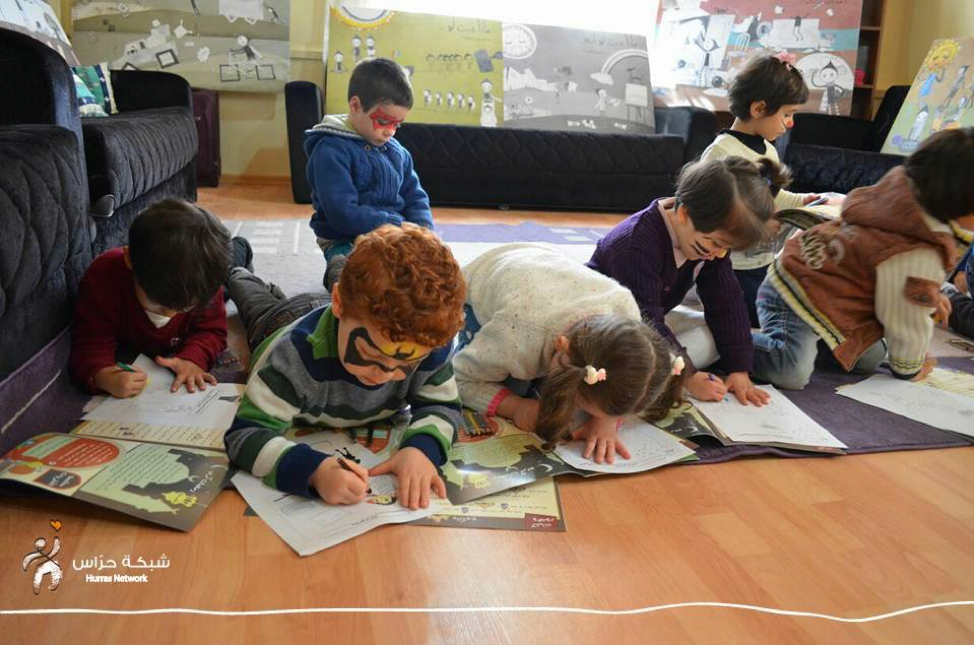 Hurras operates three types of Child-friendly Spaces
1. Standalone Child-friendly Spaces  
Standalone Child-friendly Spaces are attached to HRS offices, where children from the community or those referred through our Case Management Teams are offered structured psycho-social activities conducted using evidence-based manuals. Children also receive remedial education based on UNICEF self-learning guides.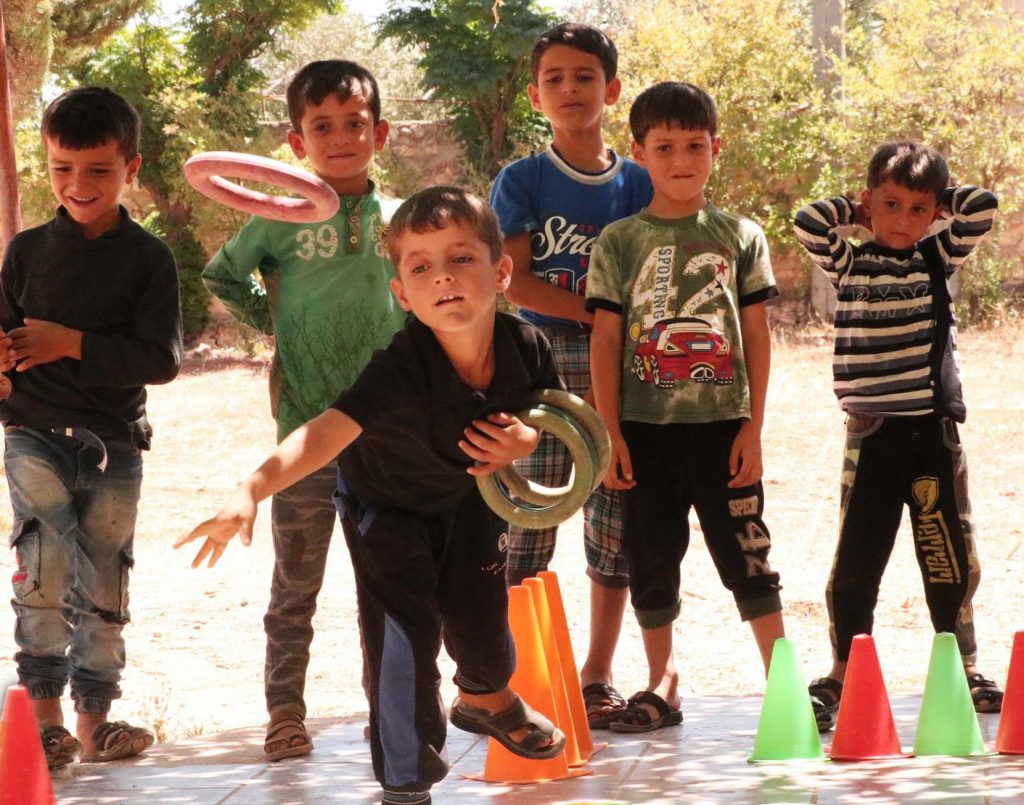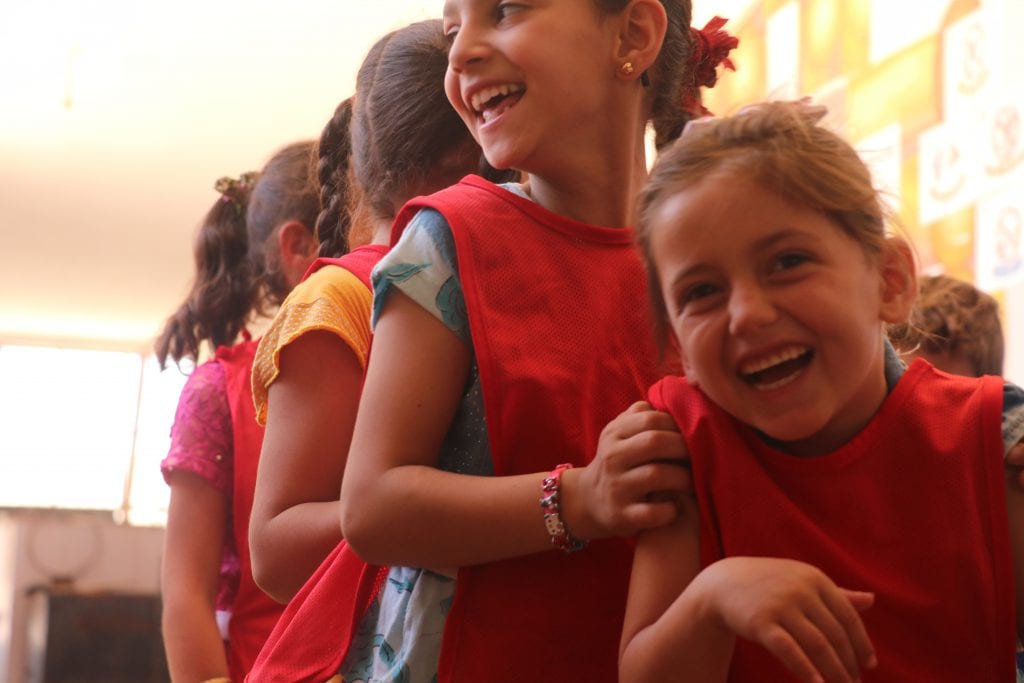 2. Integrated Child-friendly Spaces
HRS was successful in integrating 390 Child-friendly Spaces in public schools. These spaces are run by an Education Directorate staff trained by HRS:
We establish the spaces and, over a period of six months, provide the necessary training for school staff to run extracurricular activities and remedial education for vulnerable children.
Each space is supervised by a trained safeguarding officer who identifies and refers vulnerable children to us and/or to community services.
3. Mobile libraries
HRS was the first to pilot the use of mobile libraries designed to reach the most vulnerable children in rural areas.
The mobile library is a customized minivan loaded with hundreds of children story books and other psycho-social support materials. [More about our Mobile Libraries – link to mobile libraries dedicated landing page – more info will be needed]
Mobile libraries visit children in rural areas or schools along with a team of professional psycho-social support providers. They offer support activities, awareness on key protection messages and identify children who need referral to our specialized case management teams.