On February 6, 2023, a devastating earthquake struck large areas in southern Turkey and northwestern Syria. The affected areas in Turkey included ten states )Sanliurfa, Kahramanmaraş, Gaziantep, Kilis, Malatya, Hatay, Adana, Adiyaman, Diyarbakir, and Osmaniye). The damage affected the cities and countryside of the governorates of Aleppo, Idlib, Latakia, Jableh, Hama, and Tartous in Syria. The death toll exceeded 47,000 in Turkey and 6,000 people in Syria, including more than 4,000 people in the areas of Idlib and Aleppo countryside, known as northwestern Syria.
Children, in particular, live in terrible conditions. While the Idlib Health Directorate counted 6,700 injuries among children out of 12,400 as a result of the earthquake, the number of deaths among them is still unknown. In addition to dozens of children who have been separated from their families, the cold weather exacerbates the children's situation at a time when there are no means of heating in underserved shelters. With the spread of a cholera epidemic in the region before the earthquake, children's exposure to trauma, and the loss of family social support provided, they become more vulnerable to diseases and other protection risks, especially the most vulnerable and children with disabilities.
How does Hurras Network respond?
We at Hurras Network respond to the needs of children living in camps and temporary shelters in northwestern Syria by providing various services. Our team visits these areas and offers support to children and their families in different ways.
+Our psychological support team provides assistance to those who have been affected by the disaster. We offer counseling sessions, parenting skills workshops, and raise awareness about the expected reactions of children to the disaster and how to cope with it.
+We also have a mental health team that intervenes in the most difficult cases. 
+Our case management team monitors the cases of vulnerable children and provides them with support tailored to their specific needs, including separated and unaccompanied children, and children with disabilities.
+We distribute winter, protection, and dignity kits to families in need and provide information to connect them with local services. Additionally, our monitoring team conducted the School Safety Assessment Survey as a first step towards creating educational spaces and offering catch-up education to bridge the educational gap for the 17,000 children who lost their education due to the earthquake.
At Hurras Network, we are dedicated to helping children in need and will continue to offer our support to those affected by disasters in Syria.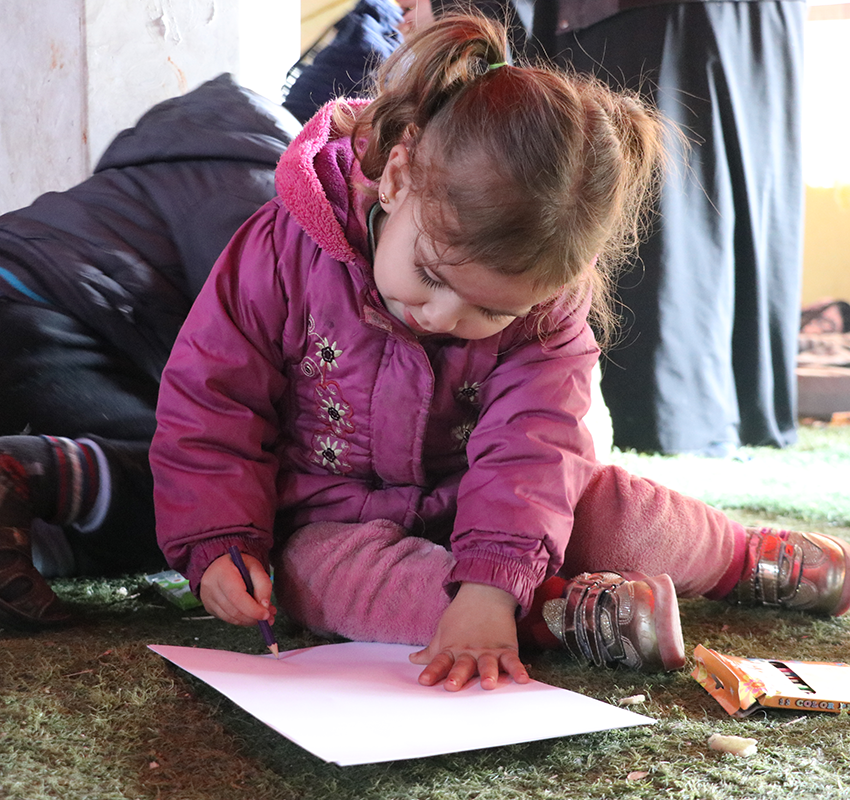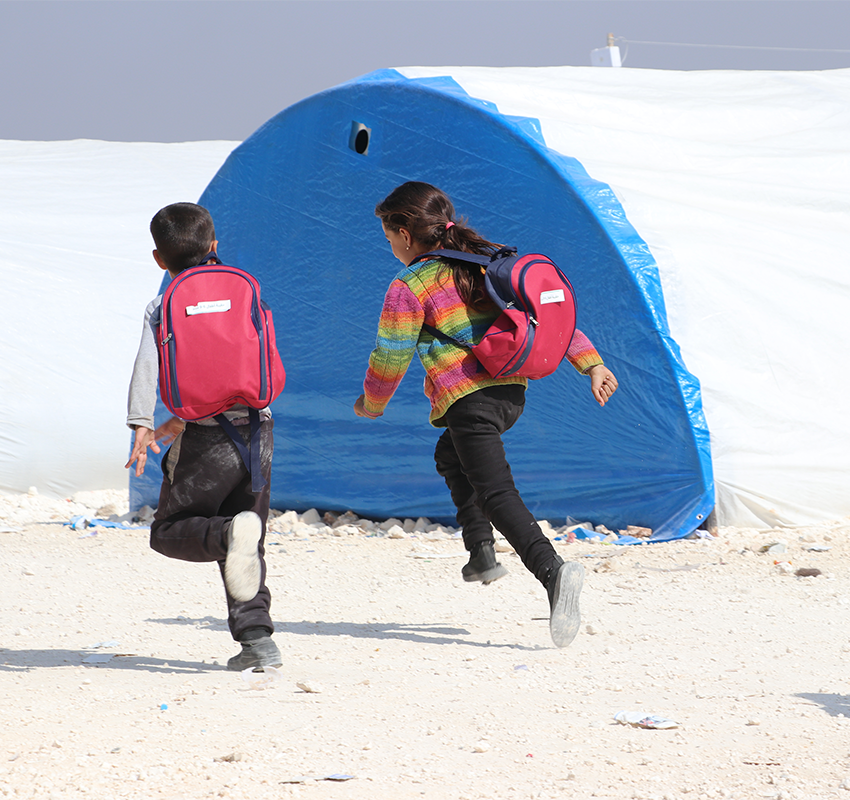 How can you help?
Donate directly to support the network, Your support can make a real difference and positive impact on children's lives and help them reach the essentials they need to recover, you will see some options:
Your donation of £20 can help provide essential items such as food and water to a child affected by the earthquake.
Your donation of £30 can help provide a child with a winterization and protection kit. The kit includes a dignity kit if distributed for girls.
Your donation of £75 can help provide comprehensive case management support to the most vulnerable survivors and children with disabilities affected by the earthquake disaster, including access to psychosocial support, family tracing and reunion, and other support services as needed. 
We believe that every child deserves access to the support and services they need to cope with the challenges they face, and with your help, we can make a positive impact in their lives. Join us today and help us make a difference! You can join our response efforts and be part of  the work of Hurras Network in one of the following ways:
Email your local school and encourage them to fundraise and support our cause. To make it easier for you to email your local school, we've created two email templates. The first template is for you to use when contacting the school, and the second template is one that your child or other children can use to get involved in fundraising.
Share our message on social media and help raise awareness about our mission and the services we provide to children and families in need.