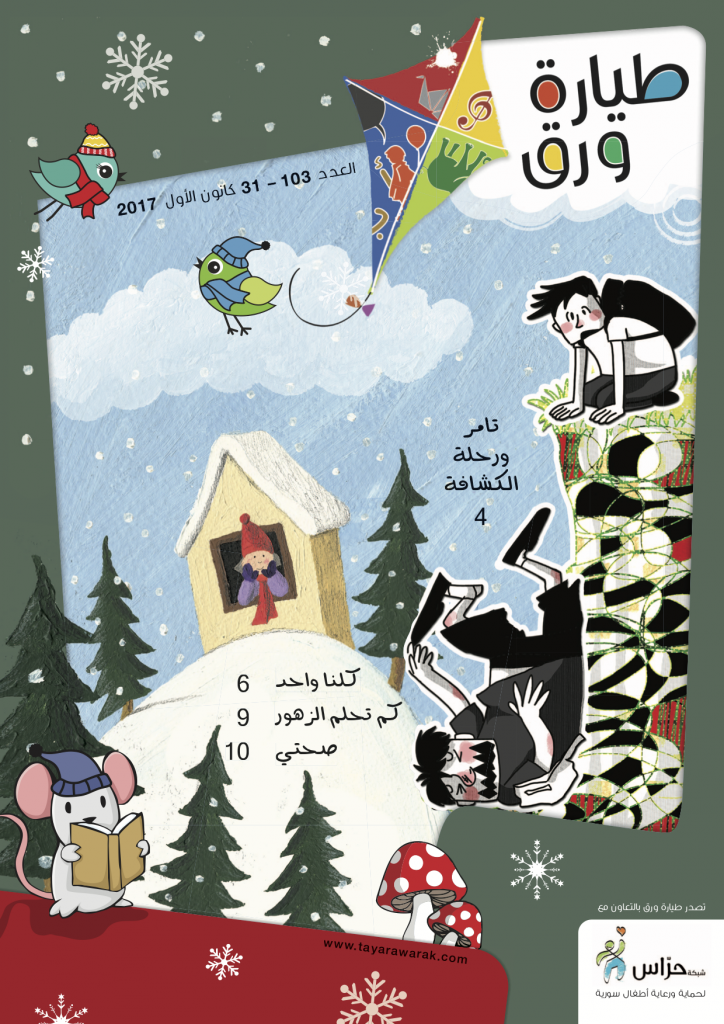 "Tayara Warak" Childrens Magazine
In 2012, HRS established a children's magazine ("Tayara Warak" or "Kite") designed for children between the ages of 7 and 14 years old.
The magazine introduces key protection messages to children in a fun way, along with a wide collection of stories, songs, games, puzzles and handicrafts.
"Tayara Warak" reached over 20,000 children inside worn-torn areas of Syria. The content is developed to increase children's awareness of ways to protect themselves and cope during times of shelling, bombing and violence.
The material also helps children develop their critical thinking and emotional intelligence, and to instill values of tolerance, solidarity, mutual understanding and peace among them.